Welcome to the
Jackson Ranch Elk Outfitters
Canada is one of the most prestigious hunting destinations in the world. The Jackson Ranch Elk Outfitters is the premier destination for superior hunting in Quebec. Are you a trophy hunting enthusiast? The giants are here!
Come conquer the trophy of a lifetime and earn up to 720 SCI points. We specialize in large trophies that are not found in the wild. The quality and excellent genetics of our populations have made our reputation for many years now. Our priority is to offer you the stay of your dreams, thanks to our packages adapted to your needs. With a limited number of hunters at a time on site, the Jackson Ranch allows you to fully enjoy the nature and the facilities in an intimate atmosphere for your group only.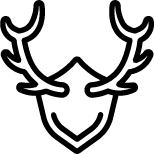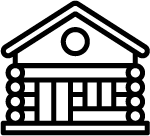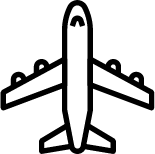 ONLY 2H AWAY
FROM THE AIRPORT
Brand-new lodge
with panoramic view
A brand-new lodge was freshly built in the summer 2021 and is now ready to welcome you. In the heart of nature, The Jackson Lodge offers a breathtaking view of the mountains. Come enjoy our little paradise. The Jackson Lodge is fully equipped for our hunters. It will charm you with its rustic look and its magnificent trophies, which we have had the pleasure of hunting ourselves. You will find animals from Africa, Western Canada and, of course, Quebec. We prepare the lodge thoroughly upon the arrival of each group so that all our guests enjoy a comfortable stay. Are you wondering what to pack for your stay at the Jackson Ranch? The answer is simple: hunting clothes for all temperatures and your good mood!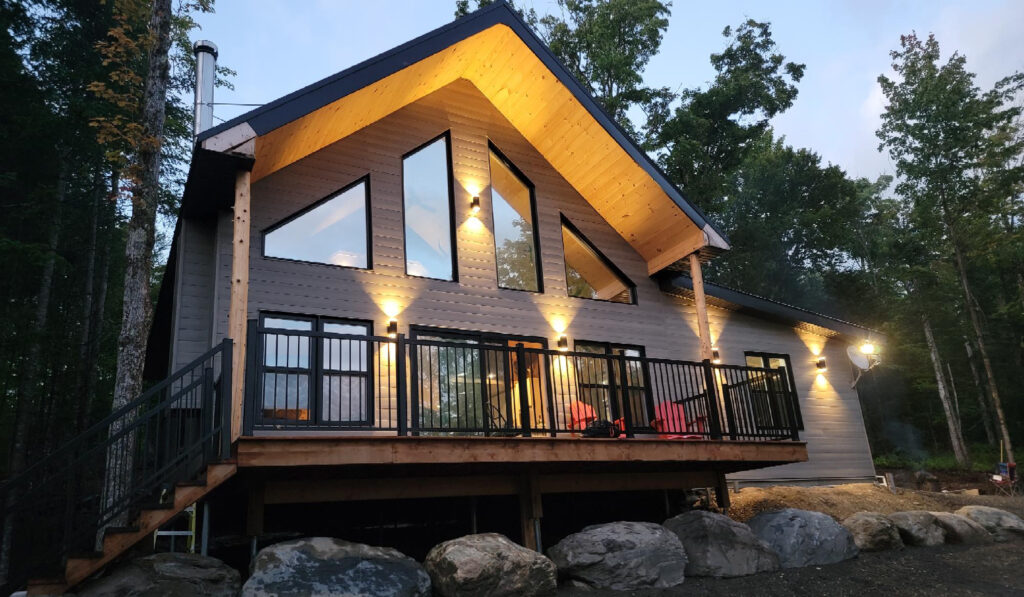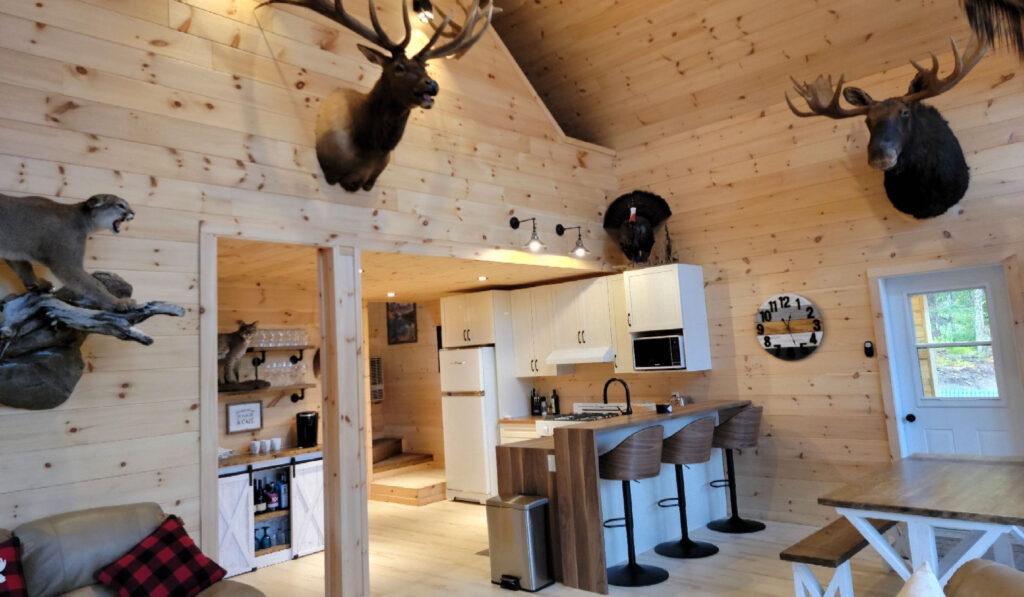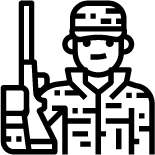 UP TO 6 HUNTERS
You have the possibility to form a group of 4 to 6 hunters for a trophy, or to combine a 2nd trophy for the same group. We are fully equipped to accommodate up to 6 hunters per package.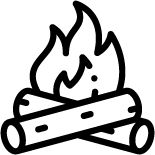 OUTDOOR FIRE PIT
What could be better than meeting with friends around the fire and telling memorable hunting stories? Come have a glass of wine and warm up around a fire after a hard day's hunting. We have a beautiful outdoor area that is perfect for campfires, where you can enjoy your evening in a warm atmosphere. Wood included.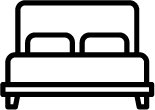 ROOMS
The Jackson Lodge offers 3 beautiful fully equipped rooms. Full bedding included.
Room 1: 1 queen size bed
Room 2: 1 queen size bed
Room 3: 2 single beds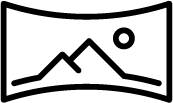 LOUNGE
It's the ultimate hunter's lounge! With its large windows and cathedral ceiling, you will certainly find comfort in the lounge. You will be able to admire the panoramic view while enjoying the warmth of the wood stove in the living room.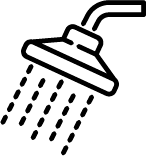 BATHROOMS
Each lodge has a beautiful rustic bathroom with a large ceramic shower. Included: towels, toilet paper, soap and shampoo.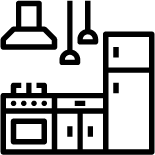 FULL KITCHEN
The lodge features a luxurious and luminous open concept kitchen with a cathedral ceiling. The kitchen is fully equipped with retro-style gas appliances. It also features a large rustic table for up to 6 people where you can enjoy delicious meals with friends. There is also a small counter bar with island seating for your post-hunt drinks.

Ready to live the
adventure of a lifetime?
There is more than just hunting to occupy your days at the Jackson Ranch Elk Outfitters.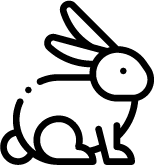 SMALL GAME HUNTING
The Jackson Ranch is the perfect place for partridge hunting. Jump in an Argo and let us take you to a prime small game hunting spot. We will then show you the best recipes for partridge.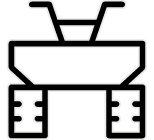 MOUNTAIN HIKING ON AN ATV
There's no shortage of engines at the Jackson Ranch! Three ATVs, three side-by-sides and one Argo are available. For hunters who want to experience the beautiful scenery, we will arrange a ride to the top of Mount Hereford where you will enjoy breathtaking views. Gasoline is included.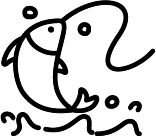 FISHING
At the Jackson Ranch, three majestic, stocked lakes are available for trout fishing. You can also combine a fishing package with your stay on our beautiful Quebec lakes. Motorized boats are available upon request.
See what the hunters say about the

Jackson Ranch Elk Outfitters
Your satisfaction is our priority, and we tailor each of our packages to your tastes. We are with you every step of the way and we listen to your needs. At the Jackson Ranch, hunters arrive as guests and leave as friends.
Tristan Grégoire – TGraphisme
2022-04-18
Pierre-Luc Perreault
2022-04-18
Jean-Sébastien Paré
2021-12-16
Patrick Proulx
2021-05-28
Join our team to live the experience

Jackson Ranch Elk Outfitters
To contact us, please fill out the form below. If you need more information about the Jackson Ranch Elk Outfitters, you can always
reach us by phone
. We look forward to meeting you, but more importantly, to giving you the experience of a lifetime.