On your marks, get set... go!
Come live a unique experience in the forest at the Jackson Ranch and harvest a memorable trophy. Our professional guides are true enthusiasts for whom nature holds no secrets. Depending on your physical abilities or the weather, you can hunt in different types of facilities, such as a stand or a closed cache. For sport hunters who want to experience more adrenaline during the rutting season, hunting on foot is the way to go. Be prepared for an exciting hunt!
Our hunting season begins in mid-August and ends in late November. You must book early for packages in September and October, as this is the mating season. Let yourself be tempted by the call to the mountain.
We will personally meet you at the airport and guide you through the beginning of your stay.
Guests arrive at the Jackson Ranch at approximately 1 p.m. We will first discuss the schedule for your stay and give you a tour of the lodge. We will give you a moment to settle in, and we will then head to the shooting range to make sure your weapons are properly adjusted and ready for the next morning's hunt. A delicious meal will await you at the lodge to end your first day.
Hunting days are as follows: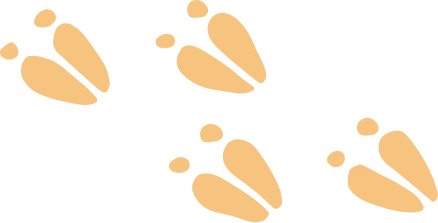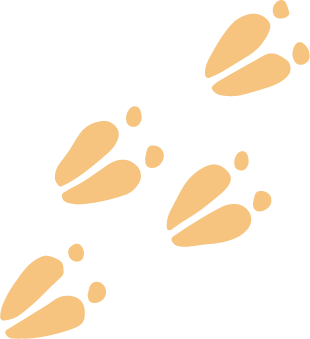 7 a.m. | Departure for the morning hunt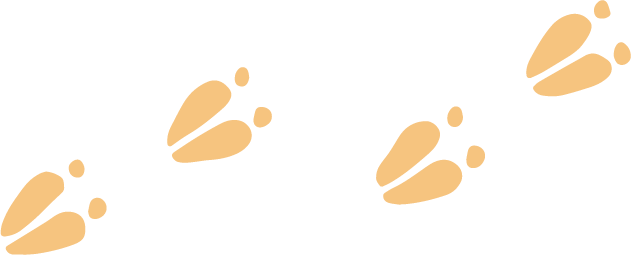 2:30 p.m. | Departure for the evening hunt
Our package rates are based entirely on the SCI scores of our elk and red deer.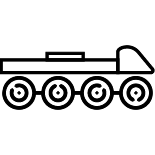 Argo
Véhicules
tout-terrain (VTT)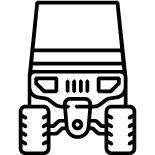 Côte à côte
A complete choice of weapons
Do you want to travel light and unarmed?
We offer weapons as rentals upon request. We have a wide variety of quality weapons available for all our customers.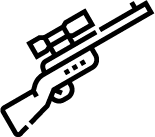 BLACK POWDER RIFLE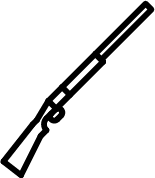 RIFLE
(small game hunting)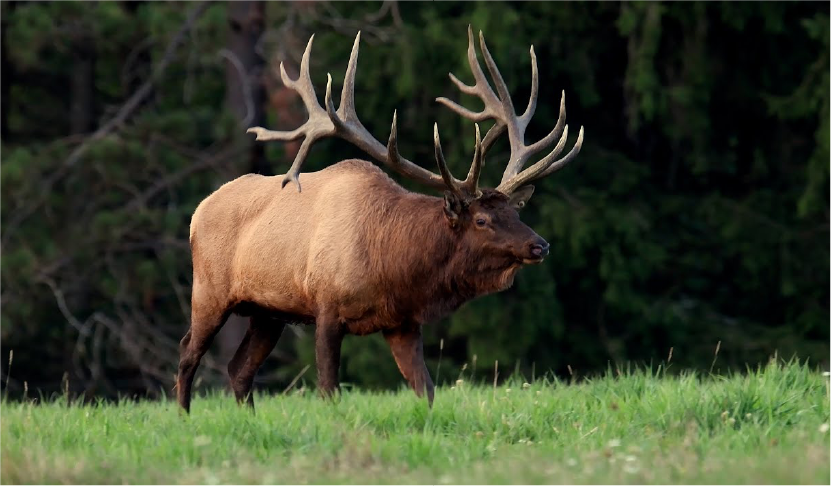 The elk (Cervus canadensis) is a species of herbivorous mammal of the deer family. It is one of the largest deer in the world, along with the sambar and the moose. Only males have antlers. These begin to grow in the spring and fall off each winter. The largest antlers can be 1.2 m long and weigh up to 18 kg. They are made of bones that can grow 2.5 cm per day. While actively growing, the antlers are covered and protected by a soft layer of highly vascularized integumentary tissue, known as "velvet". The velvet disappears during summer when the antlers are fully developed. Males may have eight or more "horns" on each antler, but this number has nothing to do with the age or maturity of a particular animal. During fall, elks develop a thick coat of hair, which helps insulate them from the cold winter weather.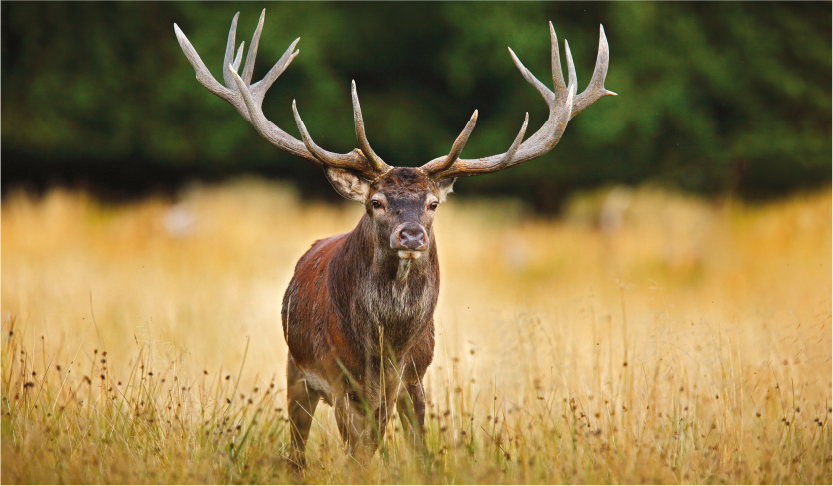 The red deer should not be confused with the white-tailed deer, which lives in the wild in Quebec. The red deer is a farmed product. This species was imported from New Zealand more than twenty years ago and its breeding in Canada is limited to the east of the country. The red deer is part of the same family as the elk. His coat is reddish brown in the summer and greyish brown in the winter. The male's antlers contain a spongy substance and are wrapped in a soft, hairy skin as they grow. When this velvet falls off, the antlers are calcified and shiny. Many studies recognize the exceptional nutritional qualities of red deer meat. It is a lean meat that contains very little lipids (fat). It contains about 3 times less fat than chicken, and 10 times less fat than beef. It is high in protein and low in calories. It also contains very little saturated fatty acid, so unlike other red meats, it contributes very little to the increase of cholesterol in the blood. It is an excellent source of iron.
Discover hunting at
Jackson Ranch Elk Outfitters
Can you hear the
call of nature?
Your hunting trophy deserves to be proudly displayed above your fireplace!
It is important to choose an experienced and qualified taxidermist to arrange your trophy. Our taxidermist, Mr. Pierre Gévry, performs exceptional quality work and is attentive to the needs of his clients in the preparation of each trophy. Mr. Pierre Gévry has more than 30 years of experience in taxidermy and tannery, and he has been exhibited in several museums. He holds an import permit and personally handles the export and import of trophies for his loyal international clientele.
A souvenir of your adventure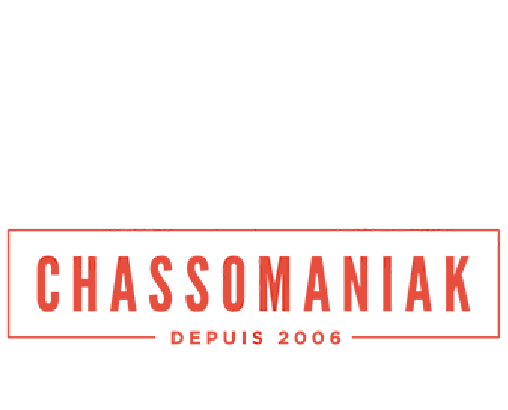 At its very beginning in 2006, Chassomaniak was only present on the web and was selling hunting items only. Over the years, Mathieu Pouliot has joined the team and gradually developed their offer for hunting and fishing enthusiasts. A series of films, DVDs and tours, a Facebook page, a succession project, and branded products are just few examples of what Chassomaniak now offers.
In early 2019, Mathieu became the company's sole owner and was able to push his business vision further. Thanks to an increased presence on social media, Chassomaniak has taken its place in the market and now has a solid influence on Facebook, where various topics on hunting and fishing are explored. The company's page has become very popular with enthusiasts and has nearly 295,000 subscribers.
In addition, a film tour has been presented in more than 80 events over the past 10 years. Thanks to the growing popularity of the films produced by the team, NousTV, TVA Sports and WildTV now broadcast Chassomaniak's hunting and fishing show across Canada. As an active leader in Quebec in the hunting and fishing industry, the company benefits from a different, dynamic, passionate and innovative approach, in addition to offering amateurs a product and an experience of superior quality.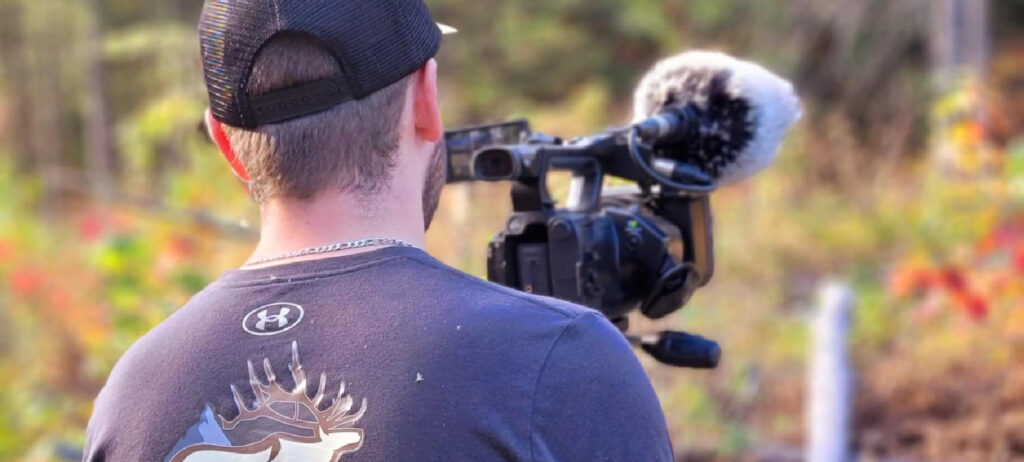 See what the hunters say about the

Jackson Ranch Elk Outfitters
Your satisfaction is our priority, and we tailor each of our packages to your tastes. We are with you every step of the way and we listen to your needs. At the Jackson Ranch, hunters arrive as guests and leave as friends.
Tristan Grégoire – TGraphisme
2022-04-18
Pierre-Luc Perreault
2022-04-18
Jean-Sébastien Paré
2021-12-16
Patrick Proulx
2021-05-28